Dora Calva, '22
---
Juxtaposing the Caribbean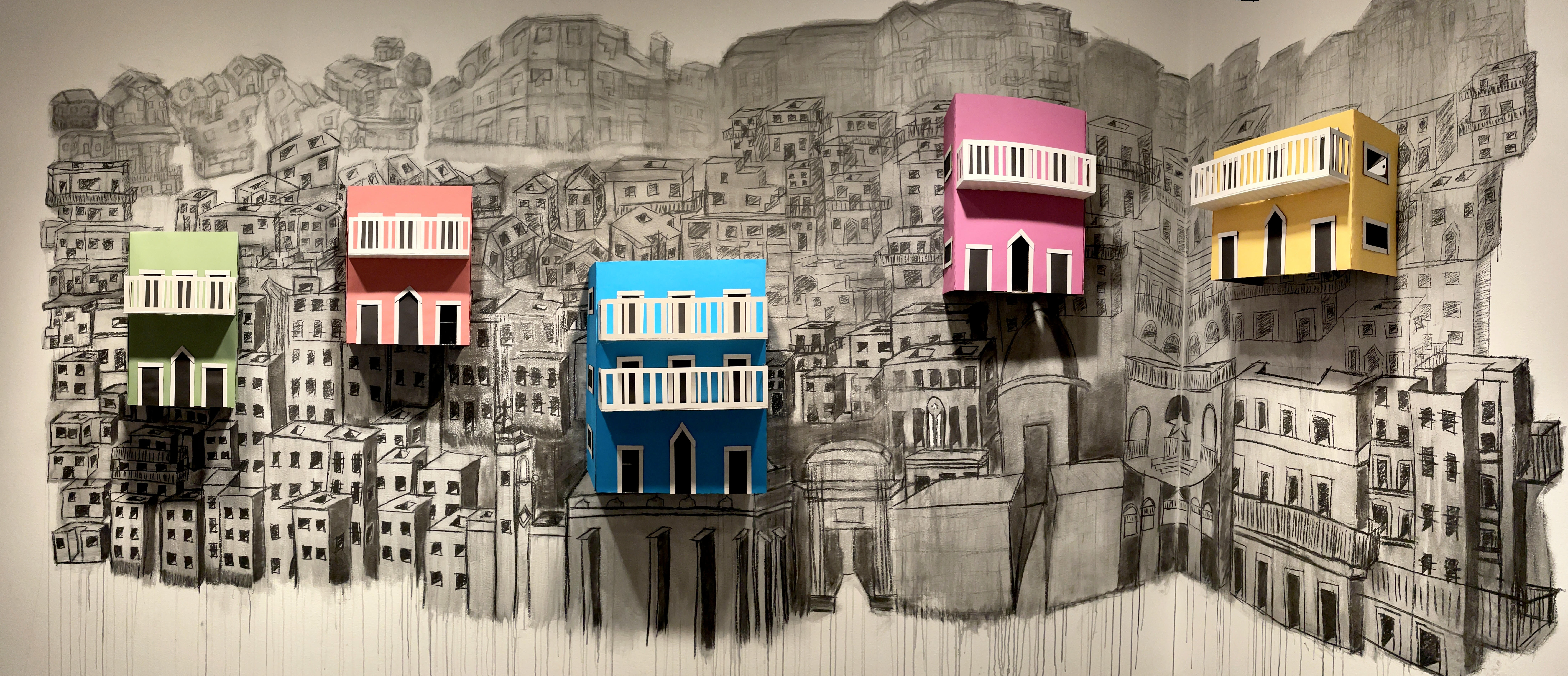 Juxtaposing the Caribbean
Wall drawing with architectural forms, 2021

Dora Calva's wall drawing "Juxtaposing the Caribbean" is coupled with the installation of architectural forms in an exploration of time and memory, addressing built environments and the way in which people interact with them.
The piece appeared in the in the exhibition "Remember Tomorrow" on view from April 27 through graduation day, May 27, 2022 at the The Iris and B. Gerald Cantor Art Gallery at the College of the Holy Cross. The show, which featured the work of graduating senior art majors, included drawing, painting, sculpture and mixed media in both figurative, landscape and abstract forms – reflecting the students' range of experiences during the pandemic and their hopes for the future of the world they are entering into. You may see more of the work
on the webpage for the exhibition
︎.
---