Study Abroad Photo Contest, 2019
---
Jack Chaffee, '20
Along a Hike in the Huascarán National Park
Second Place
I took this photo at the very beginning of a 10-hour hike in the Andes Mountains, one that proved to be extremely difficult, especially given the high altitude. Lakes within the mountain range and along this hike were all an amazing blue, as shown in the photograph. The hike culminates in another beautiful, famous lake known as Laguna 69 because it is the 69th lake out of 400 in the National Park. It lies at an elevation of 4,600 meters, or roughly 15,100 feet, making it breathtaking in more than one way.
Huascarán National Park
Outside of Huaraz, Perú
---
Lauren Inman, '20
The Grandeur of Brussels
Honorable Mention
I went to Belgium to visit the college my father attended, purely sentimental. I arrived late at night and took a train to where I was staying. When I finally was outside, I was met by a 360º view of beauty. The lights and gilt gold of the buildings was a beauty I had never seen before, even more impressive for being man-made. I felt like turning forever in a circle in the middle of the square to stare at the buildings that people are able to pass every day. I was impressed during the day, but the night created a mysterious air, since you could not tell where one building stopped and another began.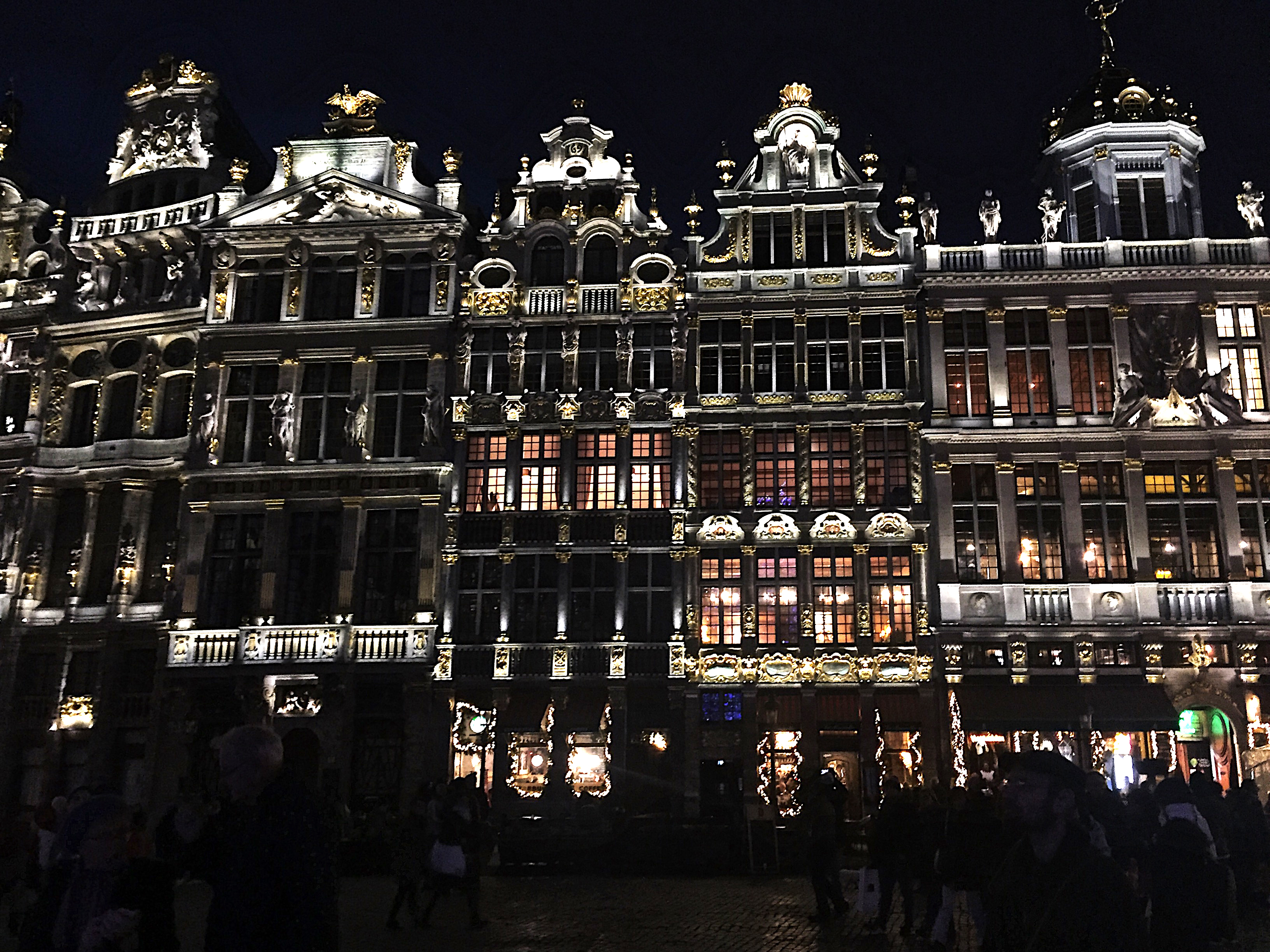 Grand Palace, Brussels, Belgium (2018)
In honor of David Inman