Fósforo
Revista de Inspiración Hispánica
Journal of Hispanic Inspiration
College of the Holy Cross
Worcester, Massachusetts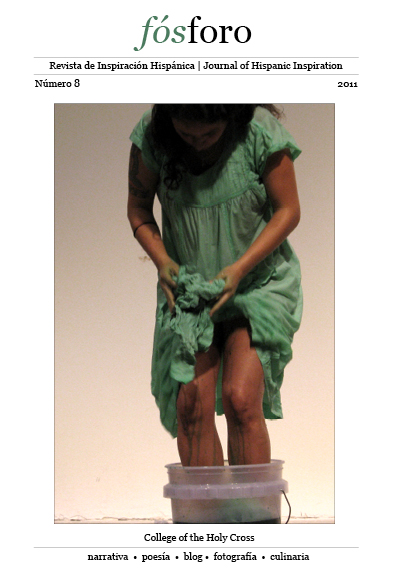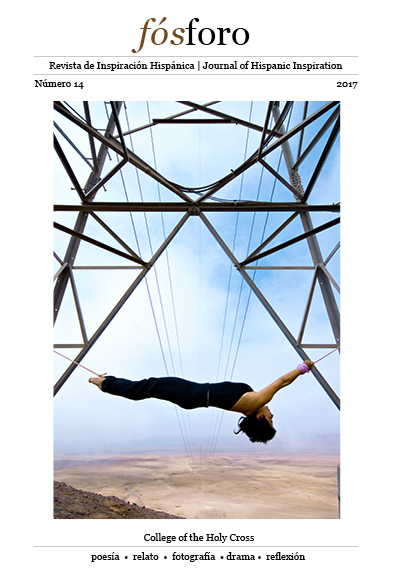 fósforo
,
the bilingual literary and artistic review at Holy Cross, is a forum for Hispanic inspiration in our community. We publish poetry, fiction, drama and narrative essay, as well as painting, photography, music and other graphic arts. Submissions should reflect an interest in Spanish and the range of Hispanic, Latin American, and Latinx cultures.
We welcome contributions in
Spanish, English, or both
from all members of our community: students, professors, administration and staff. Although submissions from campus will be given priority, we welcome submissions from community partners from Worcester and beyond, including members of the Association of Jesuit Colleges and Universities (AJCU).
fósforo
is free and is intended solely for educational purposes. The deadline for submissions is normally mid March.
Materials
in Spanish or English (or both)
may be sent electronically by attachment to
︎click here.
To send queries,
︎click here
. You may also direct any questions to
Prof. Daniel Frost (Spanish), ed
.
fósforo
is published with help from students in Chapter Omicron Epsilon of Sigma Delta Pi, the National Collegiate Hispanic Honor Society (
sigmadeltapi.org
) at Holy Cross.